The Ruby in the Smoke by Philip Pullman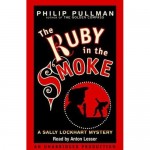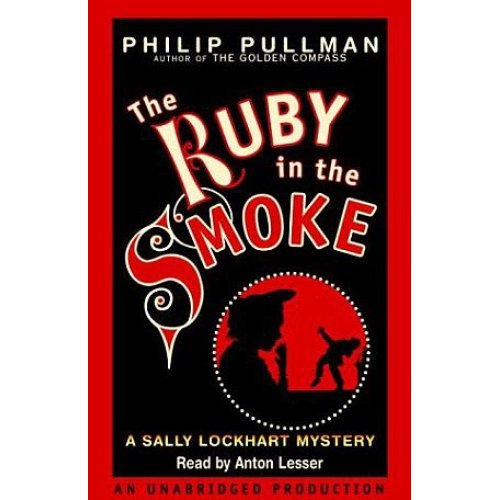 Author: Philip Pullman
Reader: Anton Lesser
Short Review: A beautifully read story about a resourceful young woman who finds herself orphaned and embroiled in a deadly mystery.
Long Review: This first novel of a series is set in Victorian England, one of my favorite settings, and it follows a head-strong, resourceful young woman, my favorite sort of character. I'm a fan of Pullman's, and I was bound to like this book. What surprised me though was how much I love the narrator. Lesser does an amazing job as reader. I know I have an obvious predilection for English readers, but Lesser is uncommonly good. He switches from character to character and accent to accent smoothly and believably. He alters his pitch and tone for different characters, but his voices for women aren't those ludicrous falsettos that would bounce you out of the story. His natural pitch is in the tenor range, so he drops for men's voices rather than climbing too much for women's. It may not make much of a difference for some listeners, but for me his technique made the audiobook. In addition to his excellent accent and pitch work, his pacing and acting are wonderful throughout. The book was absolutely engrossing. I didn't want it to end.
The book opens as Sally Lockhart goes to the office of her recently-deceased father, a shipping agent, to inquire about a note she received from his former business partner. Her brief conversation with an office worker named Jim lays the foundation for their friendship. Her conversation with her father's Secretary Higgs leaves him dead on the floor. As the story progresses, questions about colonization, the opium trade, women's rights, family, friendship, and betrayal all loom around Sally. As she delves into the mystery hinted at by the note, Sally reveals herself to be an uncommon young woman, and I loved rooting for her and the allies she draws to her side. This is a great start to an entertaining series.