Storm Front (Dresden Files, Book 1) by Jim Butcher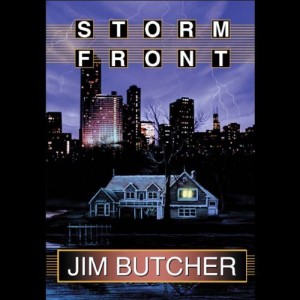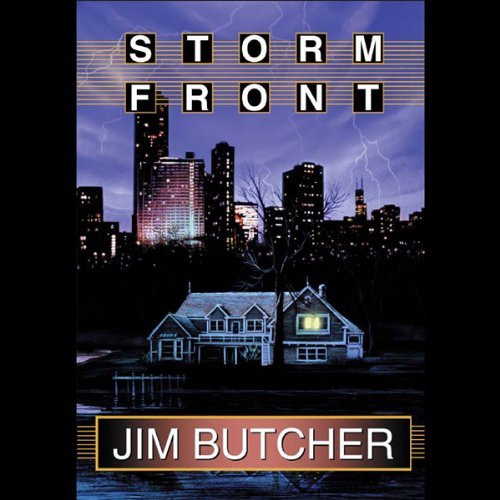 Storm Front by Jim Butcher (Dresden Files, Book 1)
Author: Jim Butcher

Reader: James Marsters
Short Review: Down on his luck detective Harry Dresden also happens to be a real, live wizard. This introduction to Harry's world includes magic, potions, a talking skull named Bob, demons – and of course a murder mystery. James Marsters is brilliant.
Long Review: I am going to start with the reader on this one. James Marsters does an amazing job. I will admit that I was drawn to this audio book because of the reader. I am a big fan of the Buffy the Vampire Slayer universe in general, and of the character Spike that James Marsters plays in specific. The funny thing about all this is that Marsters doesn't actually have the British accent that he uses for Spike. The first 10 minutes of Storm Front was me getting used to Marsters' actual voice (or at least the voice he uses for reading this book). After I adjusted to his voice, I loved it. This is one of those cases in which if I read the books on paper, I hear Marsters' voice in my head. When I watched The Dresden Files, I *still* heard Marsters' voice trying to overlay the voices coming from the screen.
The story is a treat. This is the first installment in what turned into a solid series. Our protagonist is Harry Dresden, Wizard. He lives in modern day Chicago plying his trade – but this modern day has a lot hidden from the average citizen. There are many supernatural bad guys out and about – making trouble for the people and the police alike.
How to describe Harry? Imagine old school private investigator crossed with wizard with the weight of the world on his shoulders. Harry never has enough money – but always has someone relying on him for rescue. And technology hates him.
I don't want to give away any of the plot, but I will give Jim Butcher one of my highest forms of praise: I love the people he created with this novel and the world in which he has placed them. If you like the supernatural, a good mystery and characters to root for – definitely check out Storm Front. If you are a Buffy/Angel fan – follow Marsters into this new rich world, you won't regret it.
If you still need convincing, go listen to the first chapter for free and see what you think.

5 Comments